BEN AND JODY SELIN, MONGOLIA
Ben and Jody Selin and their children Audrianna (15), Kaylee (13), Keean (12), and Aidan (10) moved to Mongolia from the USA in January 2016. They have a heart for reaching the poor with God's love in practical ways and ministering as a family to other families in need. They serve with a community development organization called Flourishing Future. Flourishing Future seeks to tackle poverty by focusing on 'One Family At A Time.'
KENNY DANIELSON, NORTHWEST ANGLE
Converge's Native American Ministry Advisory Committee (NAMAC) equips and serves our Native American leaders who live along the Canadian-U.S. border in northern Minnesota. The goal of NAMAC is to have as many Native Americans as possible on the committee, and to grow our Native American churches. Kenny Danielson serves as the Director.
HANNAH SWANSON, KAIROS DISCIPLESHIP SCHOOL
During high school I became very involved in my church's youth ministry. It was during this time that I believe my passion for discipleship began to grow. After graduating high school I attended Kairos Discipleship School as a student and the following year interned for the school. After getting my feet wet in full-time ministry, I joined full-time staff with Kairos Discipleship School in 2015. I love seeing where God has brought me and how He has established passions for discipleship!
JERRY SCHOMMER, CONVERGE WORLDWIDE
In partnership with The Timothy Initiative (TTI), Converge churches will seek to plant thousands of churches in the coming years. Jerry Schommer, an experienced Converge church planter and pastor, will come along our more than 1300 Converge churches and their leaders to inspire them to generously invest their resources to plant churches among the unreached people groups of this world.
GARY AND VALERIE MALONEY, NORTHERN IRELAND
Gary & Valerie Maloney helped rebirth the ministry of Youth for Christ Ireland in January 2017 following 3 1/2 years of serving God with YFC Northern Ireland. YFC Ireland exists to impact an unreached generation of young people for Jesus, working together with the local church, schools and like-minded partners across Ireland to see youth transformed by the love of God, reach their full potential in Christ and become lifelong followers of Jesus.
DAN AND SANDY VARBERG, PHILIPPINES
Caring for Children of Missionaries at Faith Academy Dan and Sandy serve at Faith Academy, an international Christian school primarily for the children of missionaries. By serving the missionary community, the school plays an important part in spreading the gospel of Jesus Christ in Southeast Asia.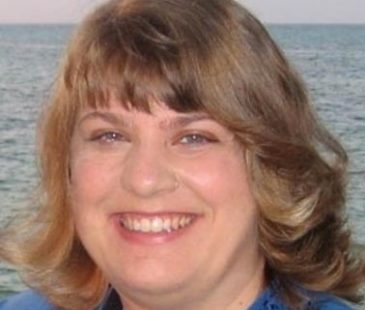 LISA SORELY, JAPAN
I teach fourth grade at Okinawa Christian School International. With an international student body from at least 10 different countries and 75 percent of the kids from non-Christian homes, OCSI provides many exciting ministry opportunities!
JEFF AND BARB CHAPMAN, JAPAN
We are planting the first cell-church in the Japan Baptist Church Association Rengo, in the town of Ikoma, just outside Osaka, Japan's third largest city. It is called Christ Community Church and currently meets in a house. We are responding to the desire of Japanese to learn English and are starting new English classes.
KEVIN AND NATASHA LAND, BOIS FORTE RESERVATION
Leaders of the Nett Lake Baptist Church doing Gospel outreach with Native Americans.
LIZZY BOETTCHER, YWAM LOUISVILLE
If you've seen Lizzy's steady spirit and tireless work ethic, you won't be surprised to learn that she grew up on a midwestern farm. At YWAM you'll see her tackling whatever task she's given with her signature farm-girl grit. Lizzy is deeply committed to people and serves from her heart with thoughtfulness and generosity. She genuinely desires to love and welcome others, so you'll quickly feel at peace when you're with her.
DOUG AND AMANDA KEILLOR, MEXICO
Doug first discovered his passion for working with juveniles in detention during an internship in Bolivia with Save the Children following his first year of law school. A previous year of missions work in Argentina also prompted his desire to work on human rights issues in Latin America. His project, The Scope and Causes of Excessive Juvenile Pretrial Detention, will focus on the plight of juveniles in the state of Morelos and will involve research and interviews with attorneys, judges, and prison officials. Keillor's goal is to bring attention and awareness to human rights abuses.
COURTNEY BUSHWAY, YWAM GUATEMALA
Courtney is a missionary with the organization Youth With a Mission (YWAM) in Ciudad Vieja, Guatemala. She helps with children's ministries, Bible distribution, street evangelism and housekeeping at the YWAM base. She is currently helping lead a girl's Bible study at the base, and recently completed a three month trip to France to work with refugees. Read her latest blog here: https://courtneybushway.wordpress.com/2019/12/04/spain/.
Craig and Tracy Sorley, KENYA
Since 2003, Craig has served as the acting director of what is now known as Care of Creation Kenya, an effort helping Christians in Kenya to capture and implement a God-centered vision for environmental stewardship. Tracy has played an active role in assisting her husband with spearheading and establishing Care of Creation Kenya, where she currently serves as a finance and project consultant. Craig and his wife Tracy are blessed with two sons, Nathan, and Aaron.
YIMI AND CHELSY ARGUETA, NEPAL
World Harvest Ministries International is currently working in Somoto, Nicaragua training young people at the School of Missions to become disciples and missionaries. World Harvest Ministries International is the seminary where Yimi (pronounced Jimmy) & Chelsy Argueta teach and live.
DR. PAT, NEWS SERVICE 2000
Dr. Pat serves as the President of News Service 2000 - a Bridge between the Persecuted Church and the Church in America. Dr. Pat travels as often as necessary to meet with the Persecuted Church to bring encouragement and to oversee (the continuation of) Bible distribution and other projects. This usually involves traveling at least twice a year, visiting multiple countries with each trip.
GORODISCHE BAPTIST CHURCH, UKRAINE
Converge North Central began partnering with Ukrainian churches in the 1990s and Elim Baptist was blessed to be a part of missions trips to the Cherkassy region between 1996 and 2009. The teams were warmly welcomed and facilitated day camps, women's and men's ministry, baptisms, music, outreach, softball, and home visits! New Hope will continue to send supplies and money for t-shirts for day camps and looks forward to partnering with this sister church in the future!
CHILDREN'S SHELTER OF CEBU, PHILIPPINES
Children's Shelter of Cebu operates four homes for 90-95 abandoned, neglected and abused children in Cebu City, Philippines. CSC is about restoring lives. We've been doing so since 1979 by ministering to each child holistically. We provide food, shelter and medicine, but also schooling, counseling and relationships that foster healing. CSC is committed to caring for children with special needs, ranging from blindness to developmental disabilities. They are also committed to keeping siblings together, including sibling groups up to nine! CSC has served over 900 orphaned children and over 600 CSC children have been adopted in 14 countries since 1979.
Transform Church
Transform Church was planted by Mark and Krystal Katzenberger, New Hope's former youth pastor! It meets Sundays at 10:00am at Oak View Middle School in Andover. Their Values: Gospel Transformation (Nobody's perfect, anything is possible), Deep And Wide (Theology drives church growth), Real Friendships (Relationships that go beyond a handshake), and Community Impact (Making a difference near and far).